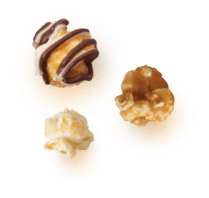 Frequently
Asked
Questions
.
Is Popcorn Corn?.
Popcorn is a special type of corn, with each kernel holding water inside a hard-shelled "hull." When the popcorn is heated, the pressure builds, the kernel explodes, and…pop! You've got a puffed-up, crunchy snack. We pop our corn in coconut oil to give it a buttery taste and a satisfying crunch.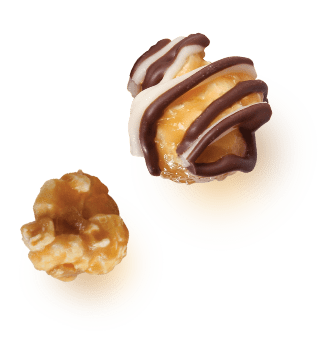 Right here on Popcornopolis.com, of course! Join the Popcornopolis Email Club to receive online discounts, seasonal promotions, popcorn gift ideas and the latest updates about our newest gourmet popcorn recipes. They're also sold in many fine retail, wholesale and entertainment venues across our nation. Click here to learn where to buy.
Nutrition information can be found on our product pages, packaging, or by contacting customer service for product-specific information requests.